Jack Wilson Sculpture: Art Gallery and Studio
Jack Wilson's pieces are personalized creations for people seeking distinct sculpture and metal work. Customized items include: fences, screens, handrails and gates, moving sculptures such as hanging mobiles, and outdoor garden fountains and stabiles. Originally inspired by Alexander Calder and Samuel Yellin, Jack often helps customers with their requests for creations in the style of Frank Lloyd Wright.
For 25 years the studio at 19 S. St Clair Street has been a small business cornerstone in the Toledo Warehouse District, a popular spot for downtown visitors enjoying sports, dining and other events.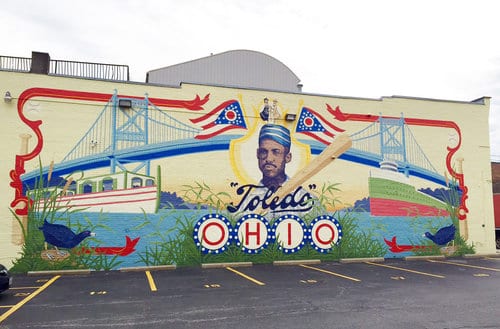 The studio's mural of Moses Fleetwood Walker has become a well-known downtown Toledo image.
The Staff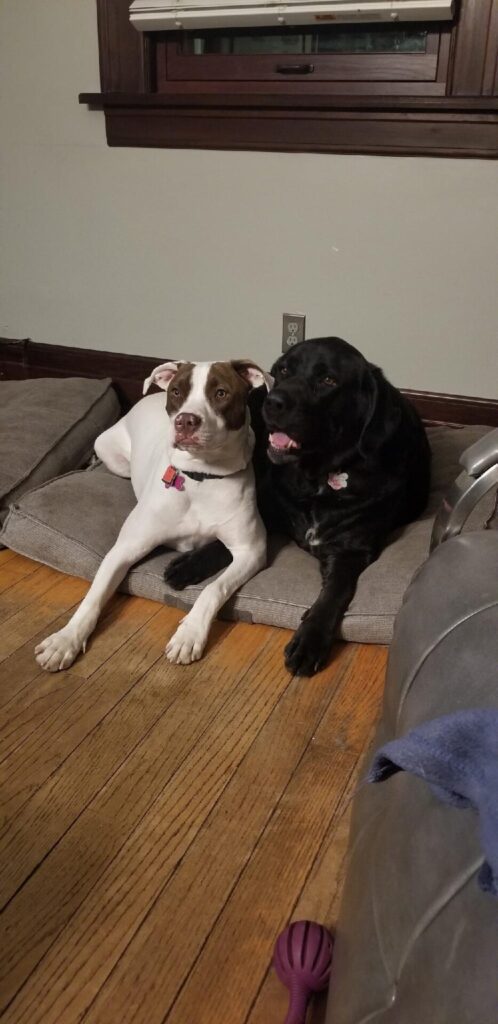 From left: Staff managers Billy, Charlie, Pepper, and artists Jack Wilson and Hannah Lehmann.
Creatures Real and Imagined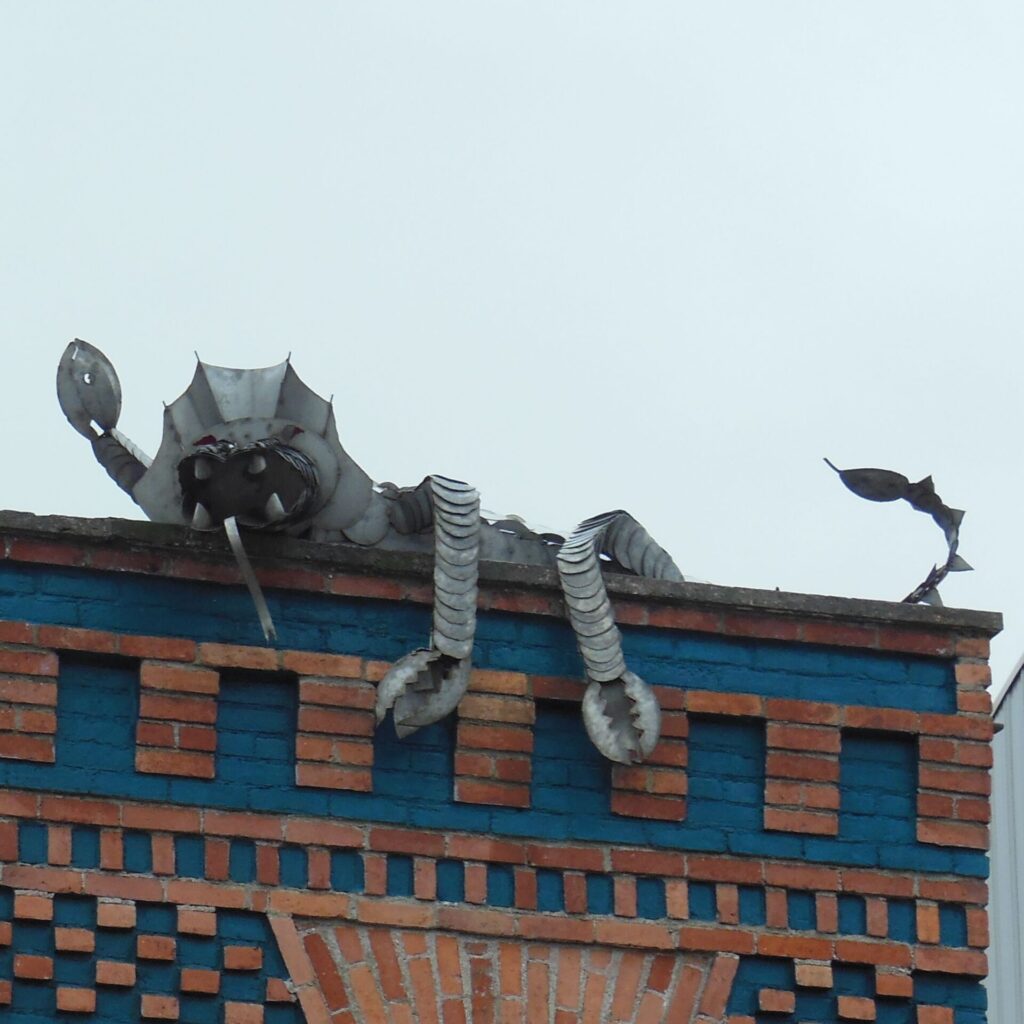 The studio has a few permanent residents include the rooftop fire-breathing dragon and a praying mantis in the garden (above). Examples of animal-themed commission pieces are shown below.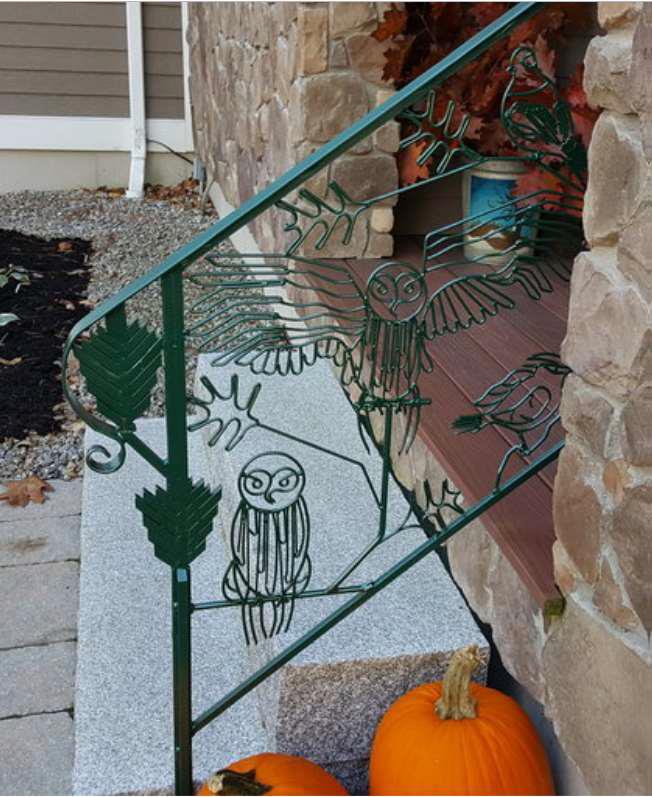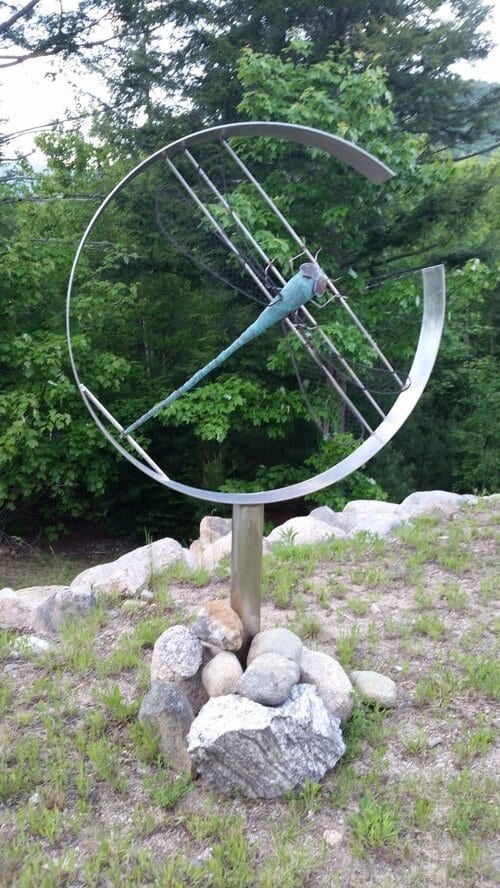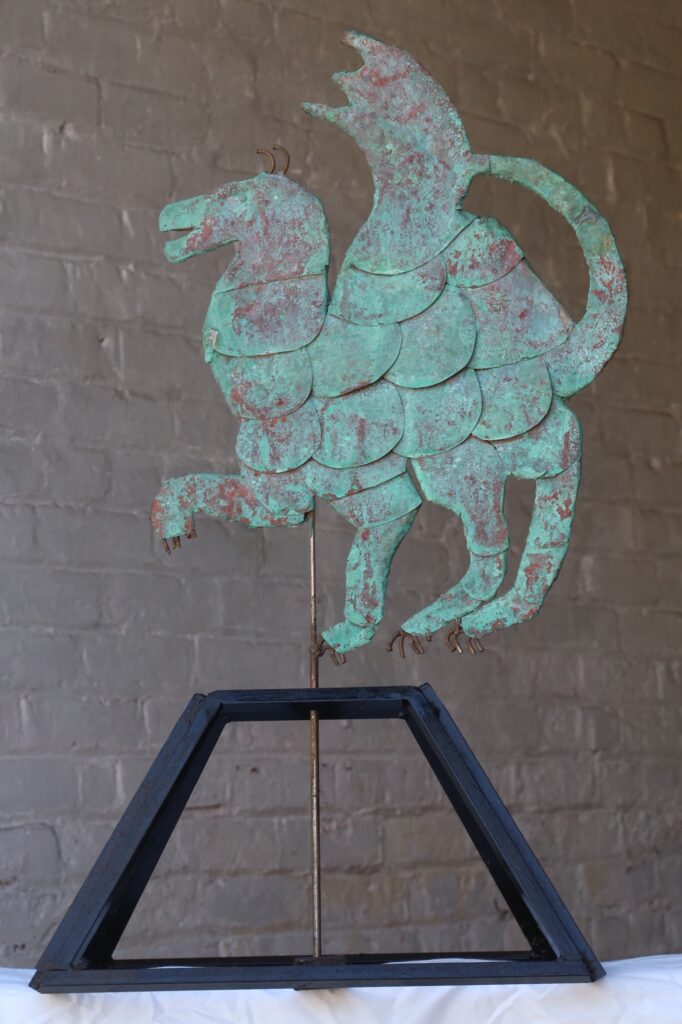 Top left: Five Birds Rail | Top right: Bee and Flower Handrails
Center Left: Garden Dragonfly | Center Right: Brown Dog Inn Gate
Bottom Left: Griffin Weathervane | Bottom Center: Cat Gate | Bottom Right: Owl Lamp